Today's
Tuesday Teamie
is someone we all know and love. And although he will probably not be happy to be in the spotlight, he certainly deserves the recognition!
Besides impeccable craftmanship with his beautiful leather work, he is a delight to know, has a great sense of humor, and is a very caring, sincere and honest man. If you know him, you have guessed by now that our Tuesday Teamie is
From Greg's About Page:
Creating to fill a need and the need to create.
I'm a mason by trade but have many interests which I often feel are impinged on by my real job. The downturn in the economy in recent years brought the construction industry to a virtual halt and my regular job became an irregular job. My foray into the world of Etsy is the result.

My first attempt at working with leather was a number of years ago when I desperately needed a new tool bag for my masonry tools. Masons' tool bags are traditionally made of canvas with a leather bottom. The one I made was all leather with external slide-in pockets for a two foot level and brick spacing rulers. My self taught endeavors in leatherwork expanded as coworkers' requests and my own needs inspired further attempts at designing and constructing a variety of functional leather goods.

I am driven by the need to create and there is nothing more fulfilling than when my creations are desired and appreciated.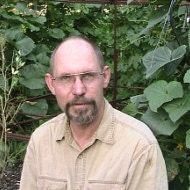 Greg Patt
And how could you
not
desire and appreciate his beautiful work!
Our Tuesday Teamie